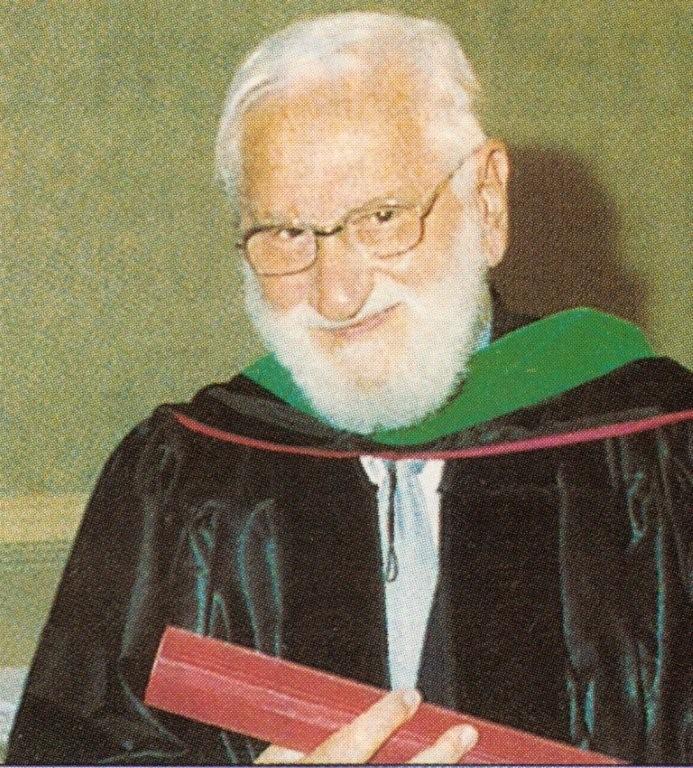 Tribute to Prof. ALBERT BRUCE SABIN a Polish-American physician and microbiologist best known for developing the first oral "live"-polio-virus vaccine (1955). Prepared with cultures of attenuated polio viruses, it could be taken orally and prevented the actual contraction of the disease. It was this vaccine that effectively eliminated polio from the United States and was administered to millions of children in Europe, Africa, and the Americas beginning in the late 1950s.
Prof. Albert Bruce Sabin, also known for his research in the fields of human viral diseases, toxoplasmosis, and cancer, graduated in Medicine in 1931 in New York University, and practiced internal medicine, pathology and surgery at Bellevue Hospital in New York. In 1934 he conducted research in England and after joined the Rockefeller Institute for Medical Research ( presently Rockefeller University ) where he developed his interest in research, especially in the area of infectious diseases. Later he moved to Cincinnati Children's Hospital in Cincinnati - Ohio.
During World War II, as lieutenant colonel in the US Army Medical Corps, Prof. Sabin developed vaccines against Dengue Fever and Japanese Encephalitis and after the War he returned to the Children's Hospital and also becomes the head of Pediatric Research at the University of Cincinnati
Prof. Sabin was awarded with many decorations and honors, including the Pro Deo Honoris Causa Doctorate. He was a member of the Academic Senate of Pro Deo University.
Prof Sabin died in 1993.